QUALITY SLEEP PRODUCTS
WE ARE SPRINGWALL
The Best Value in Sleep. We achieve this by providing quality sleep sets manufactured with fine workmanship, we deliver outstanding service, we lead the industry through innovation, we offer unique products, and endeavour to be the value leader in the bedding business for all our customers.
READ MORE
BECAUSE WE CARE
OUR PRODUCT LINES
We offer a number of premium brands of bedding made in Canada, each focusing on improving the sleep experience to a wide range of consumers.
READ MORE
WE ARE PROACTIVE
OUR AFFILIATIONS
Springwall is partnered with the Canadian Memorial Chiropractic College, Canadian Chiropractic Association and the Better Sleep Council of Canada.
Read More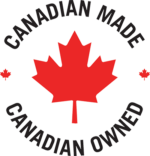 100% Canadian
We are the only 100% Canadian owned and operated national mattress manufacturer.
Three Canadian Facilities
With three manufacturing facilities in Canada - Moncton, Mississauga and Calgary.
Manufacturing Experience
We have over 70 years of extensive experience in manufacturing quality mattresses and foundations.
Our Product Lines

PURCHASE YOUR SPRINGWALL MATTRESS ONLINE

THE SLEEP BETTER BLOG

NEWSLETTER

Receive special promotions and the latest discounts on Springwall's products. Simply enter your email address below and upon successful submission, you will be subscribed.