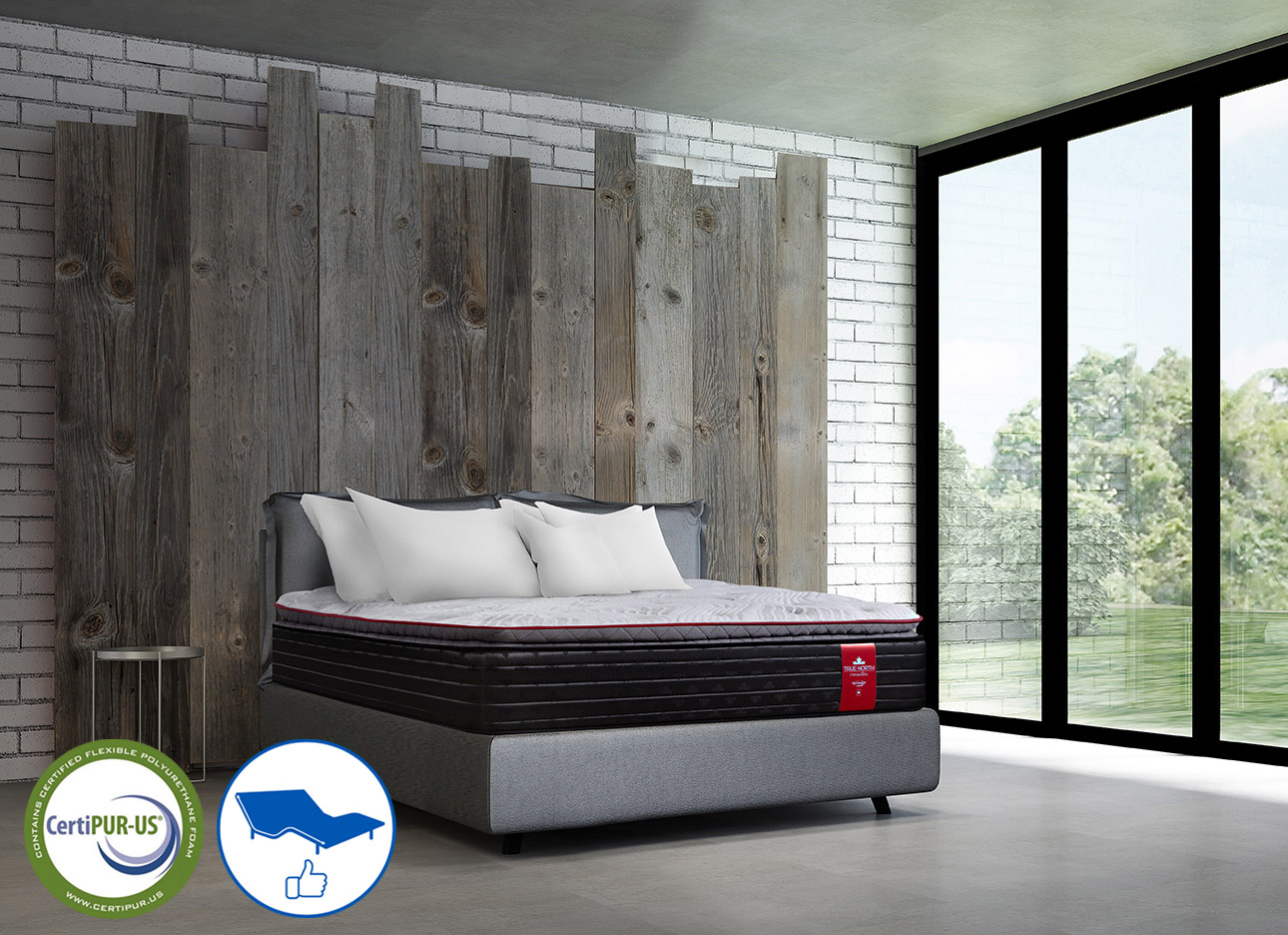 In celebration of our nation's very special Birthday, Springwall Sleep Products proudly announces the unveiling of our True North Collection!
Inspired by our revolutionary COOL to the touch Northern Ice PCM ViscoGel, our expert craftsmen have fashioned a luxurious collection promoting correct spinal alignment that is endorsed by the Canadian Chiropractic Association. The temperature moderating Graphite that is infused in the comfort layers, draws excess heat from the body 95% more effectively than conventional foam, leaving the sleeper to enjoy the outstanding support and uninterrupted deep relaxing comfort throughout the night.
CONTOURING SPECIALITY FOAM
You should buy a True North Chiropractic mattress if this sounds like you.., "I like to support Canadian made products and companies. I care about my sleep and well being and want a premium sleep set at great value without compromising quality. I understand proper body temperature is best for optimal sleep performance so a regulating phase changing material is important to me. I want to experience the best of the True North!"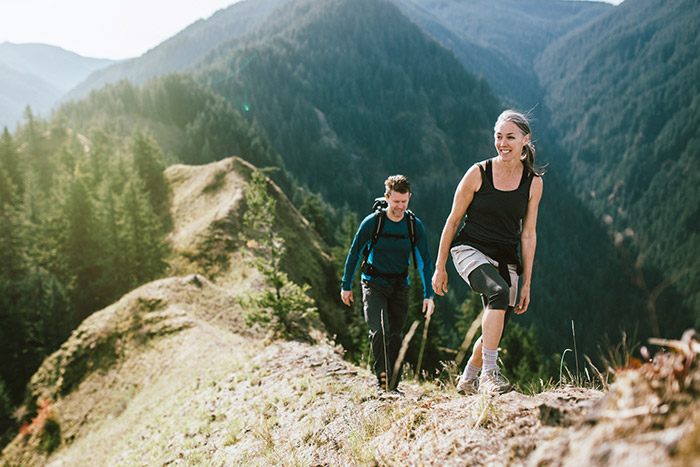 All True North Mattresses Feature
Northern Ice PCM ViscoGel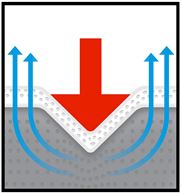 A graphite infused memory foam with surface gel. Graphite infusion conducts heat away from the body and the surface gel helps regulate your body temperature.
(1) SUPPORT – Zoned Chiropractic® support system
Reinforced centre third lumbar support section
Correct postural alignment
Reduces partner disturbance
(2) DURABLE – HD Durasystem® foundation
A new and improved durable foundation with dual centre beams, zoned lumbar and anti-sway brackets
Prolonged life of sleep set
Structural integrity
(3) RESPONSIBLE – Eco Series Components
Bio foams and natural content fabrics
Environmentally friendly manufacturing processes
Reduces your carbon footprint
(4) COMFORT – Percell® zoned support foam
High density zoned poly and speciality foams
Enhanced conformability
Relieves pressure points
(5) HEALTHY – Airways® border
Flow-thru foam encasement rails
Springwall® ventilated border
Creates a healthy sleep environment