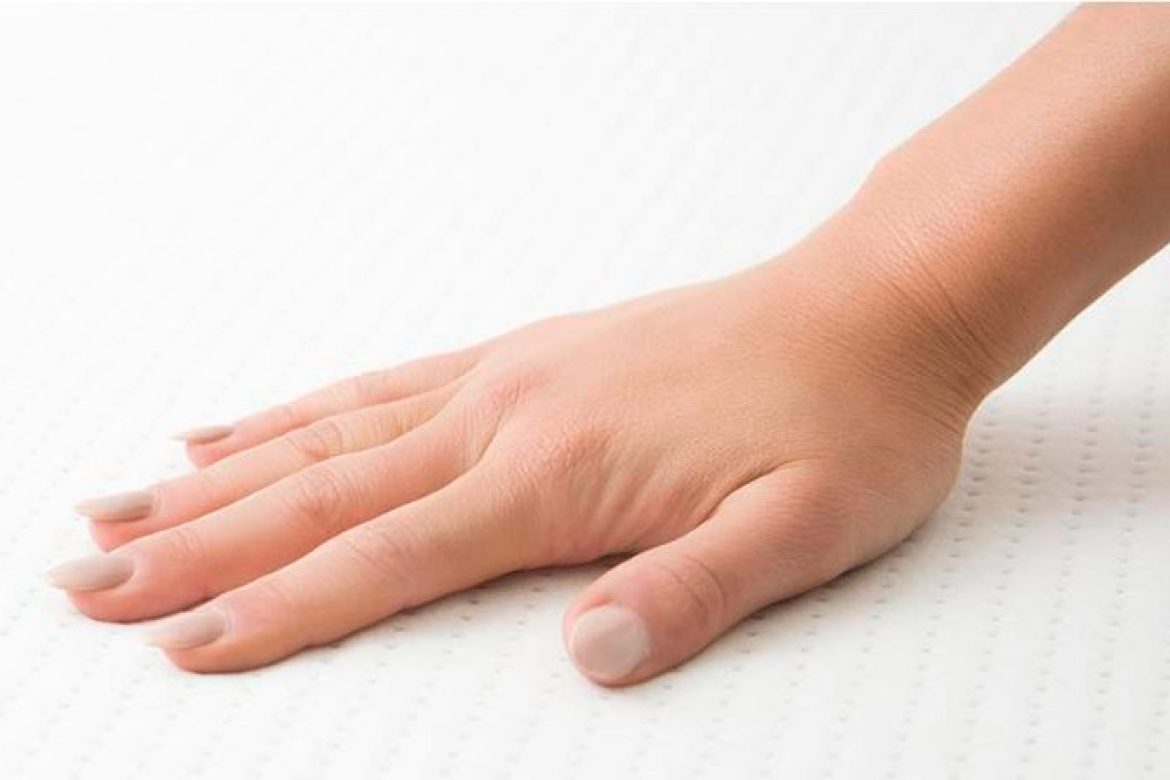 Shopping for a mattress can be a bit of a snooze fest but it shouldn't be. Looking at mattresses we typically focus on comfort—not just physical comfort but the comfort and confidence of knowing that the mattress you bring home and spend a third of your life on is made with materials you can feel good about and comfortable sleeping on.
That's why the CertiPUR-US® foam certification program, administered by a not-for-profit organization, was developed: to ensure the foam in mattresses, pillows, toppers, kids and dog beds, are made with flexible polyurethane foam that meets rigorous standards for content, emissions and durability. Things that might be overlooked but remain a key component of quality mattresses. 1
What is flexible polyurethane foam?
Flexible polyurethane foam is in 100s of products like carpet cushion, transportation, furniture, and bedding (CertiPUR-US® foam is limited to bedding and upholstered furniture).
To produce foam, manufacturers combine two key raw materials and water. When the raw materials are combined the chemical reaction forms bubbles and the mixture expands, like a loaf of bread rising. In a matter of minutes, the reaction is complete, and the raw materials are converted into flexible polyurethane foam. It is then cut and shaped to requirement depending on the use.
Why would anyone want to certify foam?
In 2008, responsible foam producers in the U.S. were concerned about substandard foams being imported. It was suspected that many of these foams were made with chemicals that were banned in the United States and were identified on some chemical watch groups' lists as possibly causing cancer, genetic defects, or damage to the unborn child.
There was no way for consumers to know what was inside foam used in bedding and upholstered furniture.
The CertiPUR-US® program was developed to provide the comfort and confidence of knowing the flexible polyurethane foam meets standards for content, emissions and durability and are analyzed by independent, accredited laboratories. Today, foam producers from all countries may participate in the program, as long as they meet the rigorous certification guidelines. 2
This certification process was developed with leading environmentalists, consumer advocates, chemists, and bedding and furniture leaders.
CertiPUR-US® certification is based on Physical Performance and Environmental Guidelines for Prime Flexible Polyurethane Foam for Use in Furniture and Bedding. These are called the Technical Guidelines and are considered a living document allowing for revisions based on relevant scientific findings and new health, environmental, and safety regulations.
They set the criteria for:
Physical performance – whether the foam meets basic level of durability
Content analysis – checking for unwanted substances in the foam
Emissions – whether the foam releases unacceptable levels of certain chemicals.
Is it easy for foam to be certified?
It's not an easy certification to pass. It's considered one of the most rigorous and comprehensive certifications for flexible polyurethane foam and foams that are certified must be re-certified after six months in the first year and annually thereafter. In addition, random on-site foam product plant checks are conducted to ensure foams comply.
All our mattresses are made with CertiPUR-US® certified foam. Sleep better knowing your mattress has passed the test!
Many of these points were pulled directly from the CertiPUR-US website and speak true to the materials that we use in our mattresses.
Sources:
https://certipur.us/certification_process/