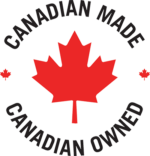 Welcome to Springwall
Springwall's primary goal is to help you make an informed and satisfying bedding purchase.  The information inside is designed to make your decision easier.  Our products provide:
Proper Support
Ultimate Comfort
Superior Quality
Exceptional Value
Springwall has a solid reputation of trust and respect with both its retailers and consumers, earned by doing the right thing since 1949.

100% Canadian
We are the only 100% Canadian owned and operated national mattress manufacturer.
Three Canadian Facilities
With three manufacturing facilities in Canada - Moncton, Mississauga and Calgary.
Manufacturing Experience
We have over 70 years of extensive experience in manufacturing quality mattresses and foundations.
Our Product Lines

PURCHASE YOUR SPRINGWALL MATTRESS ONLINE

THE SLEEP BETTER BLOG

NEWSLETTER

Receive special promotions and the latest discounts on Springwall's products. Simply enter your email address below and upon successful submission, you will be subscribed.