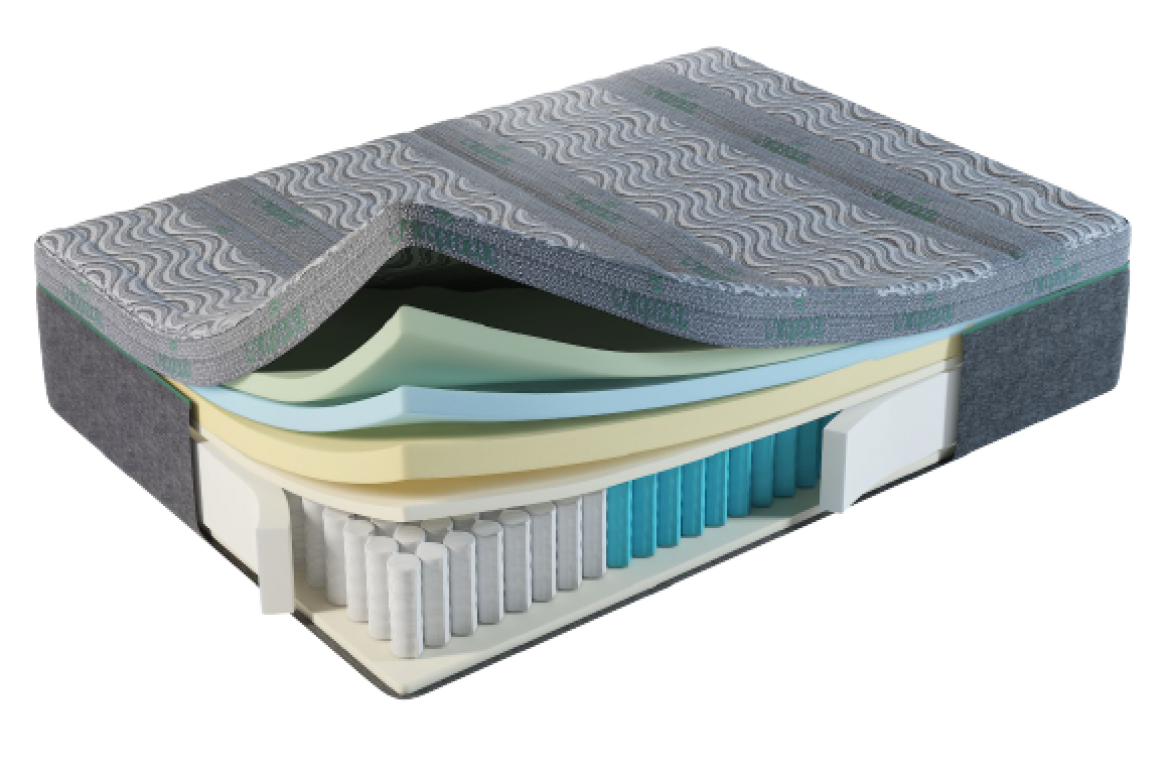 For the longest time shoppers had essentially two options when shopping for a mattress.
Buy a coil mattress or opt for a memory foam mattress. And while both options are great, my personal favourite is the "hybrid".
What makes it a hybrid mattress exactly? Well, it's a mattress that combines two technologies making it the best of both worlds. They're made with inner springs or pocket coils or as we like to call them, Comfort Pockets and different types of foam layers.
Hybrid mattresses have been on the market for years now but have recently grown in popularity due to the versatility they offer.
We've had a lot of customers ask us if a hybrid mattress was right for them.  So, we decided to write a blog post that outlines the different components that make up a hybrid mattress and who can benefit from sleeping on one. 

Who can benefit from sleeping on a hybrid mattress?
In a nutshell, anyone can.
If you struggle with heat at night and tend to be a warm sleeper, a hybrid mattress may be perfect for you.

Traditional memory foam mattresses without additives or additional features like graphite and gel they tend to stay warm and hold most of your body temperature throughout the night. 

We infuse our memory foam with graphite or gel to increase the temperature regulating properties to offer a cooler sleeping surface. Plus, the added coil core offers more breathability and air flow through the individual pocket coils better than a large block of foam.

An added advantage to hybrid mattresses is versatility, because of the myriad of technologies used within the mattresses. They offer proper support thanks to the comfort pocket coil system and optimal comfort through the different layers of foam.

Comfort pocket coils are great because they give you the support where you need it, but also reduce motion transfer which means that you don't feel the person next to you moving.

All of our hybrid mattresses have a strong center third section because we use a thicker gauge coil than the other guys. It's deliberately placed in the center third to offer support in the lumbar area.

Did you know that your torso is the heaviest part of your body?
Let's lift the sheets and take a deeper look at all the different layers that make up a hybrid mattress.
Do I need a box spring for my mattress?
Contrary to common belief, no you do not require a box spring for your mattress; however, it is highly recommended that you use some type of support. We sell the Snap 3 in 1 mattress base that offers a raised sleeping surface that is supported by wooden slats that run throughout the surface. Another great option is to look at platform beds and bed frames that have built-in support systems like wooden slats or posture boards.

Historically, box springs were invented due to the lack of technologies that went into mattresses and actually had "springs" inside the box, hence where it got its name! However, that's no longer the case.
Where can I find the best hybrid mattress?
If you're reading this, you're at a good point in your mattress buying journey.

This blog post is designed to help you make an informed decision while you investigate the different mattresses available.

We offer a variety of different hybrid mattresses on our website, like the H2, the BodyFuel, and True North collections.
This H2 Chiropractic hybrid is a second-generation hybrid sleep system that combines all the features and benefits of the highest-grade conventional mattress and that of the state-of-the art specialty foam mattress into one.

What's really cool about this collection specifically, is that beyond the standard hybrid features, our sleep specialists have added a supplementary layer of coils aka "micro-coils" which is an added layer of support made up of miniature pocket coils laid between two layers of foam for added comfort.
The BodyFuel collection is designed to ensure you Relax, Refresh, and Refuel your mind, body and soul every time you sleep.
These Luxury Canadian made mattresses are built with only the best components and fabrics to ensure a long-lasting bed and a long-lasting sleep.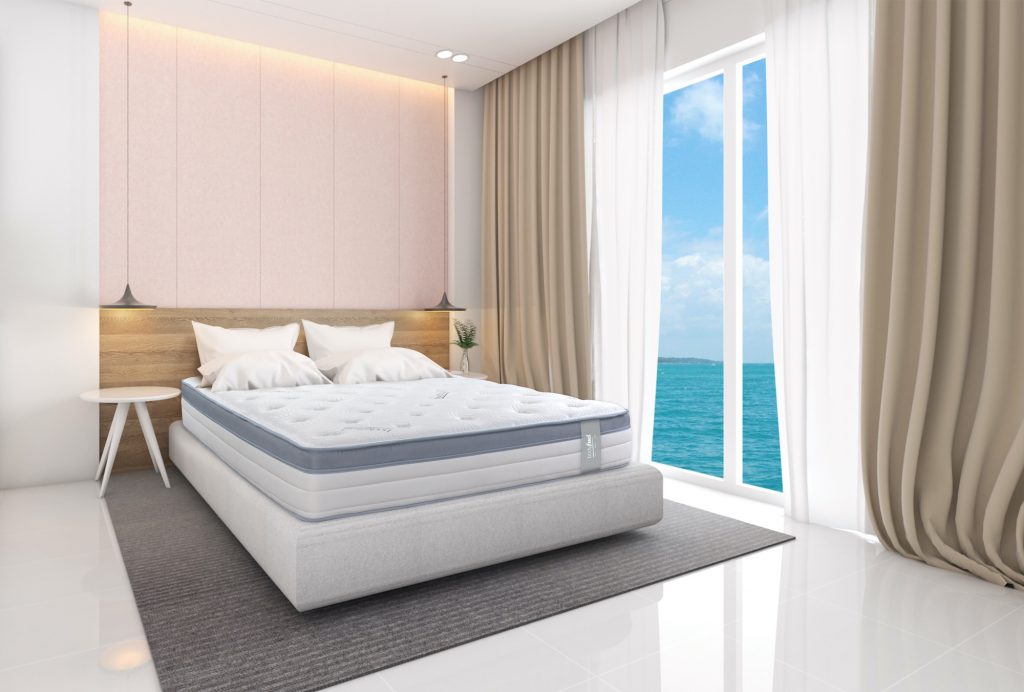 If you always have a great sleep while on vacation and are looking for something that is as equally luxurious as those, the BodyFuel collection is perfect for you.
The True North collection inspired by our revolutionary COOL to the touch fabrics and Northern Ice PCM ViscoGel, our expert craftsmen have fashioned a luxurious collection promoting correct spinal alignment that is endorsed by the Canadian Chiropractic Association.
The temperature moderating Graphite that is infused in the comfort layers, draws excess heat from the body 95% more effectively than conventional foam, leaving the sleeper to enjoy the outstanding support and uninterrupted deep relaxing comfort throughout the night.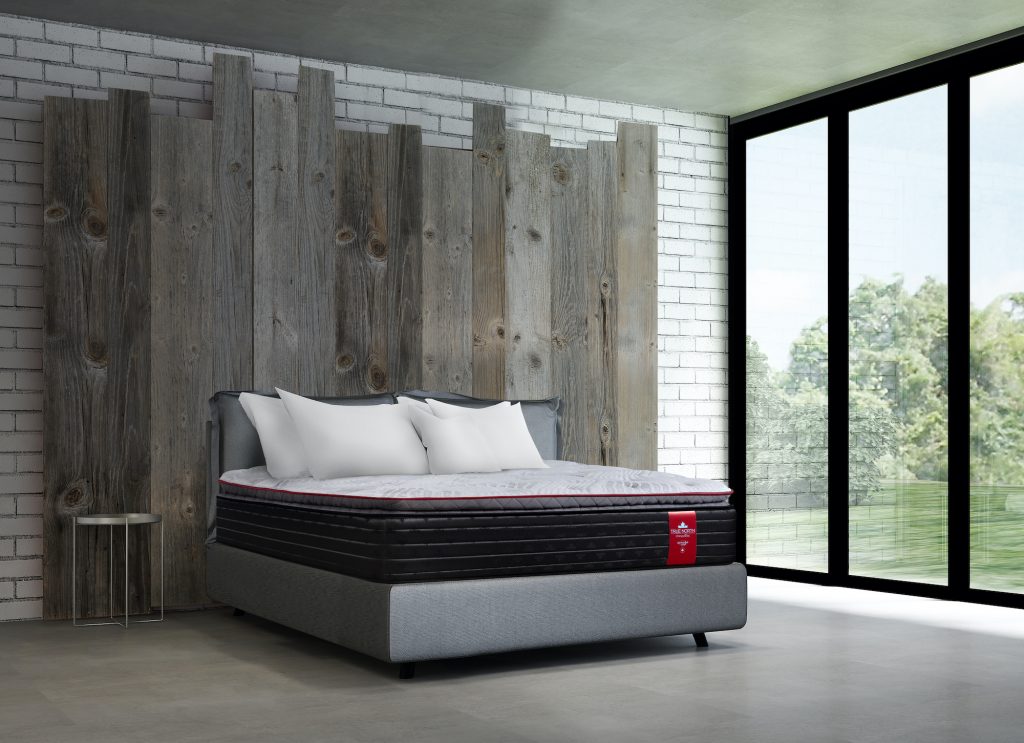 So, if you always feel hot at night, this would be the perfect choice for you!

If you have any questions related to this blog post or want to learn more about our hybrid mattresses, feel free to send us an email at info@springwall.com – we're happy to help you find the perfect mattress for your sleeping needs.
Happy Napping, JM